The cave relocated to a new location over the weekend.
New digs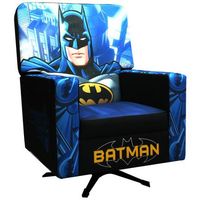 For the last 10 years, I've occupied the Sun Room, ethernet cable to the broadband router. The location of the router was picked for optimum WiFi coverage of the property.
This weekend I picked up a Netgear WNA3100 Wireless USB thingie, and moved the office to an empty front guest room. I'm getting WiFi speeds of 130 Mbps, not bad, don't feel hampered.
Ten years ago when I moved in, Wireless G was it, so I hugged my Linksys router. Now, Wireless N is built into today's broadband modems, so I can sit alone in a room, with a bathroom, and a door for private moments.
The only thing left to complete the room is a big comfy chair. Something to sit on and veg out at night for a few hours and watch a flick. Gave second monitor duties to a 23 inch Samsung LCD TV via HDMI, new defaults for VLC. The display is often seen sporting a goldfish tank courtesy of Netflix.
Quiet time
Tuning out the world for a decade as I sat at the hub of the house.
Wait, let me complete my thought, let me write this line down before I forget, never mind, lost it, what did you want? Kids, pets et al. Feels strange, getting used to it, this new era. The instinctive flinching may stop soon, there's no one sneaking up from behind anymore.
You mean I can keep a thought for hours on end now?
There is a moment in every dawn when light floats, there is the possibility of magic.
~ Douglas Adams
---